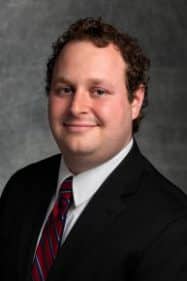 Jacob A. Chodash
Eckhart Kolak LLC
55 W. Monroe Street Suite 1925
Chicago, Illinois 60603
312/236-0646 – Ext. 310
312/236-0105 – Fax
jchodash@eckhart.com
Jacob joined Eckhart Kolak in 2015. He received his undergraduate degree from the University of Illinois, and his law degree from UCLA.
Jacob formerly worked for a small Chicago law firm and was an extern for Judge Thomas M. Durkin of the United States District Court for the Northern District of Illinois.
At Eckhart Kolak, Jacob focuses on structuring transactions to reduce tax liabilities and maximize profit. Jacob's legal interests include domestic and international corporate and business law, real estate transactions and development, business mergers and acquisitions and high net worth estate planning.
Jacob is a member of the American Bar Association, the Illinois Bar Association, and the Chicago Bar Association. Jacob currently chairs the Chicago Bar Association YLS – Business Transactions Committee.
In his free time, Jacob is active on the Young Professionals Committee at the Illinois Holocaust Museum and Education Center, an active dog father, and an avid Cubs fan who wallows in self-pity from the upper deck.
Speeches
How to Draft and Negotiate Sell-Side Confidentiality Agreements, Chicago Bar Association, 2020.
How to Draft, or Attack, Non-Competition Agreements, Chicago Bar Association, 2019.